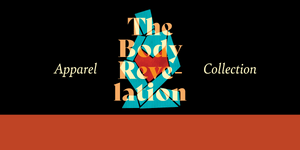 The Body Revelation
---
You've pre-ordered the book, now get the apparel and accessories guaranteed to start the conversation about why YOUR body is a revelation!
The majority of this collection is Print-On-Demand (POD) meaning that the merchandise is made especially for you after you place your order. Because of this, items may ship separately from our different vendors partners. Shipping charges are calculated per item, so refer to each item's description for details about shipping cost.
The Revelation Wellness Instructor discount is not valid for purchases from The Body Revelation Collection.
---